All paths lead to God Consciousness.
The law of Awareness is to become aware. It mimics. And the greatest mystery it can become aware of, is itself. And this is what it is trying to do, one way or another. And therefore I AM AWARE THAT I AM is the reason the ancient sages say "Man, know thyself". For this is the font of all wisdom. And you could say that in the knowing of oneself, the mystery of existence is formed and unraveled.
Yes, meditation is the way. But also through unselfish love. For example, when most people pray, they want something. They're asking for things. They're tuning into the "gimme" channel, you might say. But God is not on that channel; he's on the channel of unselfish love, on the "givvee" channel. When you say "Dear God, what is there I can do to alleviate your problems? What is there I can do to help others?" — now you're beginning to tune into God Consciousness.
The Self must forever meditate upon itself in order to sustain the Self. It's through this act of Self-reflection that the Self not only regenerates itself but all of the existences of which it is aware. It has always done so, and will forever do so, for were the Self to ever cease reflecting upon itself it would cease to be. And if this could happen unto one's own spiritual being, it could happen to all. And in the infinities of existence, if it could happen to one, it would have already happened unto all, and you would not now be here listening to this.
If meditation is a task, you'll find a reason to stop the task. If it's done with pleasure and enjoyment, you'll find a reason to meditate. After all, how can you get the Sushumnic state of awareness through any form of misery, or if something is a task? Anything which is an effort involves a state of unbalance. You're not going to get towards bliss by doing anything that's uncomfortable.
When Yogananda would initiate a class into Kriya, they would breathe twenty Kriyas, and then they wanted to know if that was equal to twenty years of progress in their evolution. And he'd say, no! Because out of all the twenty Kriyas they did, they hadn't done even one real Kriya! When done properly, with true feeling and attunement, one real Kriya is the equivalent of the Sun's movement in one year's time. Then that intensity increases, so it actually goes up, to where one Kriya becomes like three and half years, then one Kriya is like seven years, then one Kriya is like fourteen years. That's because the intensity is growing. At first it's like a little light bulb, then it's like a 1000-watt light bulb, and so on. It grows in strength.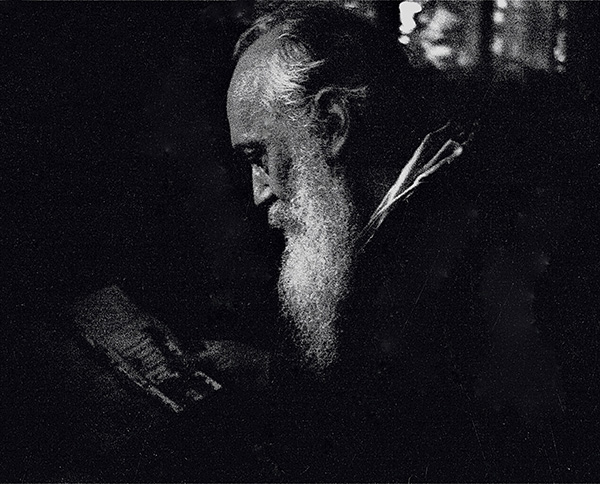 When the viewer becomes the viewed, when the lover becomes the loved, when the beholder becomes the beheld, the feeling is one of pure unadulterated bliss: "ever‐new, ever‐changing, ever more glorious bliss." If you think drugs are a way, this is far above and beyond that. All drugs can really do is lead you into the illusions of the astral world, and perhaps into some form of ecstasy. But not bliss, which is different from ecstasy, and is nothing like the "peace that goeth before all understanding." It's not the pool which is clear, in which you can see reality as it really is. Remember: all of us, we pretend we are one thing, but we're really something else. But in the clear pool, we see reality and ourselves as it all really is. In so doing we move towards the great purpose of existence, the very nature of our being.
If someone believes the world is only an illusion, just tell them to go over to the nearest expressway, close their eyes, and try running across it. They'll discover very quickly how orderly this illusion is.
Unless you keep at it, you're not going to get anywhere. You've heard the old saying, "Practice makes perfect"? But as my wife used to say, "Perfect practice makes perfect!" And with meditation, only perfect meditation is going to get you places.
When the Sun and the Moon are in balance, the result is unselfish love, and this is called bliss: ever‐new, ever‐changing, ever more glorious bliss. Which means that it's not monotonous in any way whatsoever; there is still activity taking place, only the activity is very small. And when you reach any form of balance, it then becomes relative more to itself than to an outer environment; it becomes "freelance," so to speak, and nonrestrictive.
The whole purpose of meditation is to find the Self. The more you meditate, the less you are aware of things, and the more you become aware of the Self. When the meditator, the object of meditation, and the act of meditation are all equal to one, perfect meditation ensues.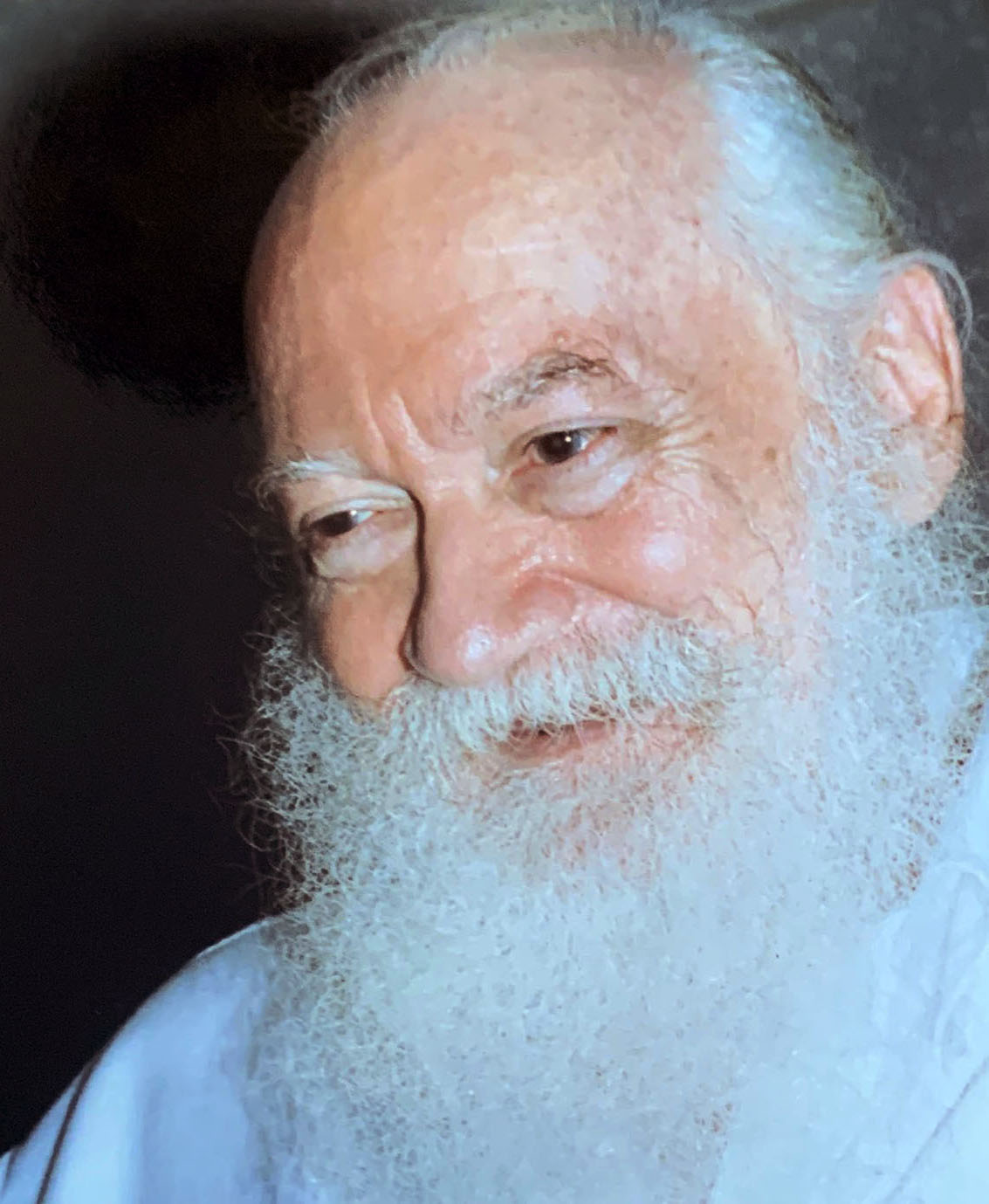 Yogananda told me that when one of his disciples was dying, she made him promise he could come and see that she was all right over there. Now, he had a little difficulty finding her, since it's not very easy finding someone over there, and when he found her, he called out to her—several times, in fact. In her semi‐dreamlike state she was tending a garden, but she looked up at him, and thanked him for coming. Of course when he came, she woke up just a little bit more, but then she went back to her semi‐sleep stage and continued gardening. You see, we gravitate to those things over there which suit us, in other words. Another example would be a man who worked hard all his life. He might just sit and rock back and forth in his rocker, because his idea of heaven would be not having to go to work. See? So they're in a semi-dreamlike state, and like a broken record they run over the important events in their life. Eventually the sum total of their life experience causes them to desire to be reincarnated again. And they are drawn—instinctively, you might say—to the new body which is contiguous with their nature, so that their astrological code and their genetic code is a representation of their natures and expresses their particular level of balanced self-conscious awareness. So that they don't feel like a fish out of water, see? As it is, we are all a little bit alone in this world anyhow, we feel just a little bit like we're a fish out of water. This is basically a lonely place. You're born alone and you die alone; it doesn't matter how many people are around you.
Remember, whenever you make a decision, you're never going to know for sure if it was the right or the wrong decision. So assume that whatever decision you made is the right one, and then tell everyone you've made the right decision, even if it turns out to be the wrong one! (laughs) Maybe the other decision would have been still worse—you never know for sure. After you've made a decision, you've got to live with it, don't you? And you've got to live with yourself. The best thing to do is to get along with yourself as good as you possibly can, regardless of how big of a scoundrel you really are. So you can always say, "Well, I'm a pretty good scoundrel for a scoundrel!"
Yogananda used to like to quote Shakespeare, and one of his favorite quotations was, "All the world's a stage, and all the men and women merely players." Remember, whatever part you're playing, play it to the hilt. And enjoy it! (laughs) regardless of what it is. Yogananda certainly did. In the middle of the summer you could see him in his bearskin coat, a derby hat, and a cane, and he'd be walking down the steps to the temple, and there'd be a disciple waiting to take his cane and coat. He hammed it up as much as he possibly could. He had fun with his own personality. And he loved parties, putting on great feasts. But he could put it all aside when he needed to.
The ancients had a saying: "Man, know thyself". And to know yourself you have to meditate. You meditate to reach Self-Realization. And when you do, you find the world isn't the way you think it is. Time is not the way we think it is. Space is not the way we think it is.
Before enlightenment, there's you looking out at the world. After enlightenment, the world is now looking at you.
In the future it's possible that scientists will devise a way to capture someone's life memories like a recording, which other people can then play back and relive like it was their own. Think about it: how can you be sure what you're experiencing now isn't just a recording of your life that someone else is playing back, far in the future?
The natural habitat of all life is in deep space, not on the gravity worlds. On the gravity worlds, our memory banks are heavily restricted, so that we naturally forget who we really are. You do not know that you are any place but here. But if you become aware that you are, so that you can say, "I am blissfully aware that I am," you are then wherever you want to be — which can be outside the cosmic dream of God, or in here, or wherever you desire to be. You are no longer restricted by the animal body.
In simplest terms, there are four worlds of existence. I use the Hebrew system because I think it's the simplest. There's the realm of Assiah, or what yogis would call the Pingalic world — that's the world that you're in right now. Then there's the world of Yetzirah, what the yogis call Ida, which is the world of dreaming and the afterlife. And there's Briah, or Sushumna, which is the world of balance that leads to Krishna consciousness. And then there's Atziluth, which is the realm of God Consciousness. So there are four different worlds, and each one is called by its own particular name. And when you reach Krishna consciousness or Christ consciousness, which is that third realm, you're no longer in this world, you're no longer like a pendulum that swings back and forth. It's like an entirely different existence from this one, as different from the astral as the astral is from this world here.
We don't always have to occupy the same gender body forever and ever. After all, wouldn't that be a restriction of our ability to learn? And since the wave of anything that exists moves from Pingala to Ida, from positive to negative, it's natural to see a change of sex over time. The pendulum swings back and forth. In fact, there are those who are changing their sex right within this lifetime, in this physical body. In other words, we don't always change gender on the astral plane between lives; we can even start the changeover here. Which is why we have those who are called transsexuals. We may have a woman who's really a man in a woman's body; while she doesn't feel like a woman, she does have a woman's body. But if that feeling goes on long enough, she'll become a transsexual, and she'll change that. The important thing is, we should have tolerance of others!
Every time you go to sleep, you pass through Sushumna, but you're only there for a fraction of a second. And every time you wake up, you come out of Ida and you pass through Sushumna, but just for a fraction of a second. What you're trying to do is go to sleep consciously. Don't go all the way into Ida. Stop before you get that far. Stop in Sushumna. That's what you're trying to accomplish.
You're in God's Cosmic Dream to learn the technique of God. That means that all paths in God's cosmic dream lead to what God led to. Because after all, all these paths in God lead to where he is now. The result of all paths in his memory track is to what he himself accomplished. So it doesn't matter in what areas you come into God: given enough time, you will reach God Consciousness. Now all paths lead to God, and all paths have their saints. But all paths are according to the nature of the individual. Even the drug addict or alcoholic on the street may not be seeking spiritual enlightenment — at least not consciously — but they are seeking it without knowing it. They're going towards it by means of what is called karma yoga. That's the slowest of all paths. Yogananda felt that the average individual living a normal life would take about 10 million years to reach it. The only difference between any two paths is the speed with which it takes you to God Consciousness. Remember, if you're living in Chicago and you want to get to San Francisco, you can fly westward to get there, but you can also fly straight east and eventually you'll get there too. They both wind up in the same place. But it's a much longer way to go.
You can't explain God, because if you have explained him, then you have limited him; and if you have limited him, then you are no longer explaining God. But perhaps the closest we can come to understanding is through unselfish love. Look how cold and cruel this world becomes without unselfish love. A man sees this most when he loves a woman and is willing to sacrifice his life for her; or two buddies go to war and one is willing to sacrifice his life to save his buddy's. This is an act of unselfish love. But it is expressed especially by a woman to her child, which is pure unselfish love. God is a state of awareness that wants only one thing: to give everything he has to you. And all he asks is for you to let him, to let him give everything he has to you. But you won't let him.
The intensity times the duration of the currents which move to the right, and the intensity times the duration of the currents which move to the left: when they are equal, they will move towards balance. In fact, the intensity of Ida, times the duration of Ida, must equal the intensity of Pingala, times the duration of Pingala. When they are equal, they collapse into Sushumna, into balance. That's what we're all trying to learn. That's what we're all striving towards.

You see, this is a uniqueness in existence: this isn't the norm. The very law which expresses the way that you are aware that you are, indicates that there's a state of unbalance. You cannot be aware that you are, without there being a state of unbalance. And so, you try to bring this into balance, because balance has a state of awareness. It has a feeling. It is both digital and analog in its expression. The digital is expressed naturally in the masculine being, more so than the analog. The analog is expressed in the female part of the being, more so than the digital. That doesn't mean that a woman doesn't have digital expression and it doesn't mean that a man doesn't have analog expression. It does mean that there is more of a direction towards the analog in a woman, and more of a direction towards the digital in a man.

This analog nature in a woman, gives enjoyment of existence. And if there is no enjoyment in existence, it's a rather poor world. The digital part - which is the masculine attribute - gives understanding of all things. So if we understand and we enjoy, then life is worthwhile. The two factors are very very necessary in order to bring about a balance of existence. This balance, remember, has a state of awareness: we call it bliss. It has a feeling of peace, a deep contentment: "The peace that goeth before all understanding" is sometimes what it is described as. You feel real good within yourself. You feel continuously and constantly happy. You're coming from a state, a stationary point, and it seems very difficult for any thing or any event to throw you off of that.